Local Honey
Local honey, produced in Cambridge.
Reduce, reuse, recycle: if you return your clean, empty jars to us we can get them back to our suppliers for reuse. Unfortunately the lids can't be reused so these will have to go into your recycling.
Local Honey (not organic) 454g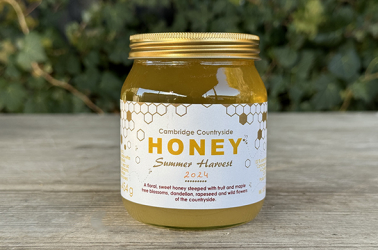 Click image for more details
Local Honey (not organic), 454g
We source our honey from two local suppliers, depending on what is available, therefore what you receive when you order local honey will not always be the same.
£0.00
Product is not in your order