Discounted Items
Extra Virgin Olive Oil 1litre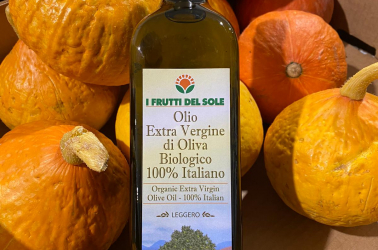 Click image for more details
1 Litre of Organic extra virgin olive oil from Sicily
Low price due to short Best before
This "intense flavour" extra virgin olive oil is obtained exclusively from the Nocellara del Belice olive, also known as the Castelvetrano olive, it is an olive with a rounded shape and an intense green color, whose soft and dense pulp gives it a fruity and very delicate flavour. It is grown in the area surrounding the city of Castelvetrano (TP), bordered by Lake Trinità and the temples of Selinunte that have protected the crops for thousands of years. The Mediterranean sea breeze promotes the growth of a plant with vigorous growth and a robust olive. Its cultivation extends throughout the Belice Valley between Partanna, Campobello di Mazara, Santa Ninfa, Salaparuta, Poggioreale and Gibellina. Traditionally, the Nocellara olive is harvested manually, since, especially for table olives, these must not be mistreated to ensure the highest quality. It is the only product in Europe to have two PDOs for the same variety: "Valle del Belìce" for the oil (GUCE L. 273 of 21.08.04) and "Nocellara del Belìce" for the table olive (GUCE L . 15 of 21.01.98).
Hodmedods - Roasted Bean and Pea Mix - Black Pepper 300g (non organic) OUT OF STOCK WAS £2.29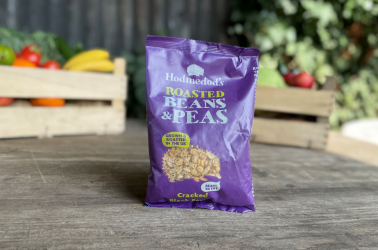 Click image for more details
Hodmedods have roasted their British-grown yellow peas and fava beans in rapeseed oil and seasoned them with a sprinkling of sea salt and cracked black pepper.
These roasted peas and beans are full of protein and fibre.
Ingredients: split yellow peas (43%), split fava beans (43%), rapeseed oil, potato starch, spices (cracked black pepper, black pepper), sea salt, rice flour, sugar, natural black pepper flavouring, onion powder, yeast extract
ALLERGY INFORMATION
May contain PEANUTS, NUTS, SESAME
Hodmedods - Roasted Green Peas-Unsalted 300g (non organic) OUT OF STOCK WAS £2.29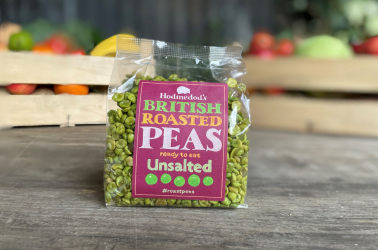 Click image for more details
British-grown green peas have been roasted in rapeseed oil to create this alternative to nuts. Enjoy them plain or season to taste - they're delicious as a savoury snack but also great sweet. Try them with honey or use in recipes in place of plain nuts. Hodmedods roasted peas are full of protein and fibre, and have less than 1/3 the fat of roasted nuts.
Ingredients: green peas (90%), rapeseed oil
ALLERGEN INFORMATION
May contain: PEANUTS, NUTS, SESAME